SLL researchers in Italy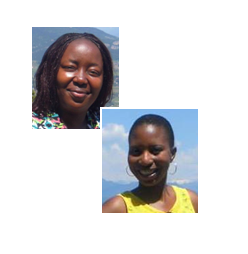 University of Fort Hare and Rhodes University recently sent two researchers, Sibukele Gumbo and Fortunate Gunzo for an enjoyable 6 weeks summer visit to Italy. This visit was part of the Marie Curie Actions International Staff Exchange Scheme project, ICT in Low Resource Settings: Innovating for Africa and Europe through Living Labs.  Project collaborators include Fondazione Bruno Kessler(FBK, Italy), Fraunhofer FOKUS (Germany), Rhodes University and the University of Fort Hare.
In Italy, the researchers enjoyed the warm and generous hospitality by the ICT4G Unit in FBK, Trento. Together, a seminar entitled A Story of a South African Living Lab was organised and presented to members of the interlinked FBK and University of Trento communities. Subsequently, further discussions with people interested in ICT for Development occured.